For last 3 months I'm focusing of Daily Garlic.
It's my new challenge.
Not just doing marketing like SEO, Ad campaign, contents marketing etc.
I'm taking care whole business from buy material, production to branding, sell, customer service etc.
I feel to be small business itself.
But I believe the possibility that solo business owner can hold business as large company does.
The cost of each skill is getting lower thanks to the development of technology.
After taking care of whole business I've learned a lot and changed myself.
The following is 5 main things I want to share to you guys.
1. Keep balance supply and demand
"Great marketer doesn't sell too much"
I heard the word from my friend, who is one of the greatest marketer and practitioner.
After starting my own business I get to understand the meaning.
The role of good marketing is not optimize the sales, but controll it.
If you sell too much, there is risk of lack of stock.
You may also need to promote too aggressively, which destroy the brand.
2. Accumulation of credit, not only one-time sales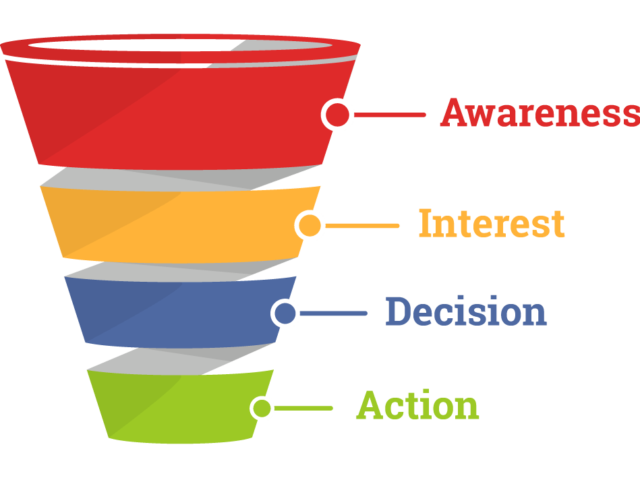 Image from Source: MailMunch
Traditional marketer tends think based on sales funnel.
This simple model is really useful if they take care only online channel.
What they need to do is to brush up the each layer of the funnel.
I'm still using this model and helpful.
But once started offline channel as well as online, I notice there is some parts I've lost the control.
Not all the customer buy only online.
Some customer came from out of the sales funnel.
For example when I open pop up shop one customer came.
As she said she get interested in on instagram account of Daily Garlic (https://www.instagram.com/dailygarlic_shop).
I cannot control the control the conversion, based on the sales funnel model.
Just design the marketing on the customer journey.
It's hard to explain the method, but business is getting to be art.
3. Make decision with firsthand customer feedbacks
When I get more chance to talk to customers, I don't always need to analyse based on data.
Just listen carefully and feel it.
Trivial things in the convesation could be great idea of business.
First hand information has full of beneficial insights.
Customer doesn't tell most of important things, but you can feel their behaviour.
"What kind of person loves your product?"
"What's point customer feel value?"
It's not only age, gender, income level.
You can find a lot of insight even from tone of voice, facial expression when you talk to them, about their family and business, how they come to shop.
4. Taking care whole things caused lack of resources
The most challenge I'm facing is how to utilise my resources.
Especially the production is time consuming, even though important to satisfy the customer.
When the production is increased, I needed to spend more time for full of labor works.
I don't mind doing everything by myself, but I feel missing a lot of opportunity for marketing.
This is dilemma when you started to take care business from the production.
Qualified product is necessary for satisfying the customer, but it's not sufficient.
To increase the sales, need marketing.
These two role is opposite in each other.
In marketing need deep thinking, inspiration, creativity.
While production need consistency, physical energy, interact with people.
5. Respect people who work for me
When I just launched Daily Garlic, I tryied to save money as much as possible.
Instead of laundry service I started to wash cothese and iron by myself.
Now I noticed I killed the most precious resource, time.
It doesn't matter if you can do or not.
You need to focus on the most important work to contribute the performance of business.
What you can do by yourself is limited.
Feel thanksfulness to someone who work together.
I'm going to automate from the production part.
Make manual so that anyone can perform sufficiently.
Personality can create bigger business than yourself
Launching small business is easy.
You can do by yourself.
In the scaling phase, you cannot do by yourself.
The business will be limited because of you.
It's nice I can perform very well.
But it's excellent if someone perform better than I do.
Therefore my next step is to brush up personality.
Vision, art and like fusion with nature.
【無料レポート】『自動でビジネスの収益を伸ばす3つの仕組み』をプレゼント
実務で役立つウェブマーケティングのノウハウを分かりやすく紹介。
正しい知識を身につけて、収益が自動で伸びる仕組みを作っていきましょう。